This site is to help growers like yourself find the seeds you have been looking for. We have multiple trusted seed banks to pick from. With that out of the way…. let's get into this… Seed Banks I Recommend (in no specific order).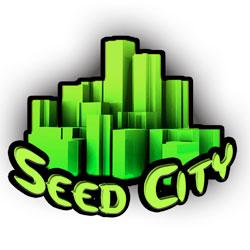 1) Seed City is one of my favorite seed banks due to the fact they carry my favorite cannabis strain (AK420) among other reasons! You can usually find great deals, promotions, seed giveaways and other great features like their free seed selection. The site might seem a bit old and slow at times but usually the wait is worth it! Some seed bundles from Seed City to check out…
2) Seedsman would be another favorite seed bank. There are a lot of good things I can say about Seedsman from a growers stand point. With their large selection of quality breeders and tons of strains available there is flavors for all! If your interested … Check out my Seedsman page, As will all pages on this site I'm still working on it…
3) ILGM, Actually known as I Love Growing Marijuana would be another favorite seed bank, They are a bit smaller than the other two but make up for the selection with quality of the hand selected strains they have, along with the wealth of information within their guides, strain reviews, blog, And their free shipping to the USA. Don't forget to check out their Edibles & Extracts posts!
4) The Vault has an excellent selection for breeders, strains, and promotional deals! (Page I'll be working on)
Webmasters Earn Money Here!
Disclaimer: Know your countries laws and regulations before purchasing cannabis seeds online. Many seed banks sell cannabis seeds as collectibles, souvenirs or for scientific study purposes. Germination of seeds in conflict with your federal and local laws is strictly prohibited. We do not advocate breaking any laws.